Hero Slot 2015-09-15 16:54:22
Hero Slot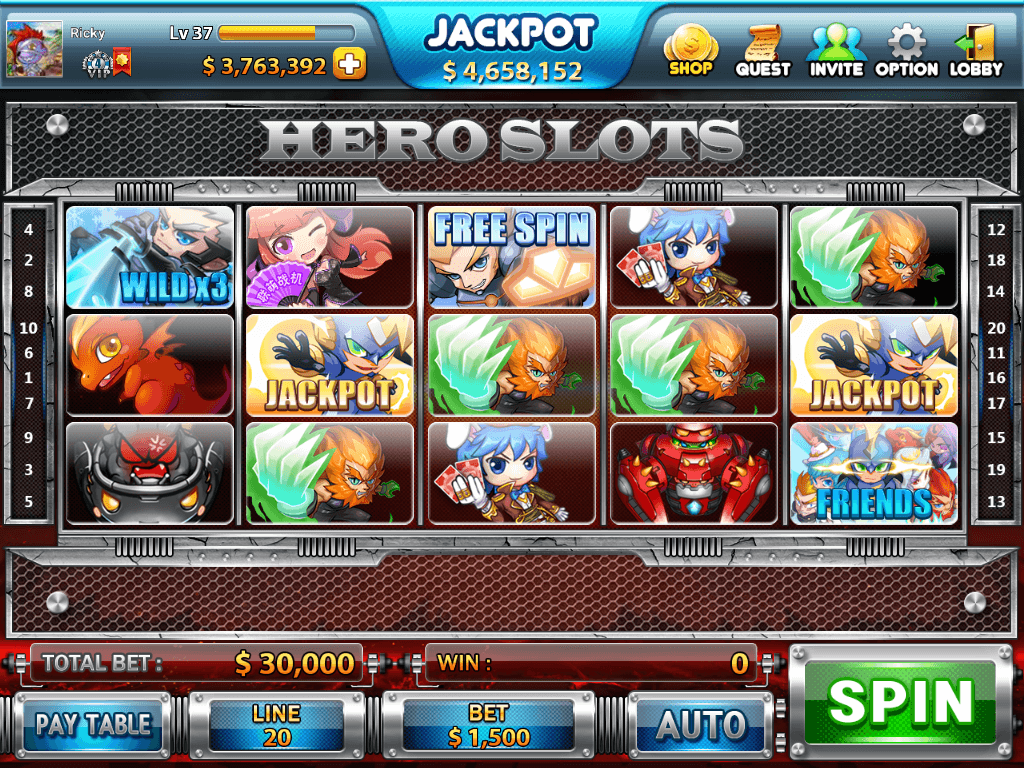 Slot machines featured by many heroes. Try to co-operate with them to get large prize.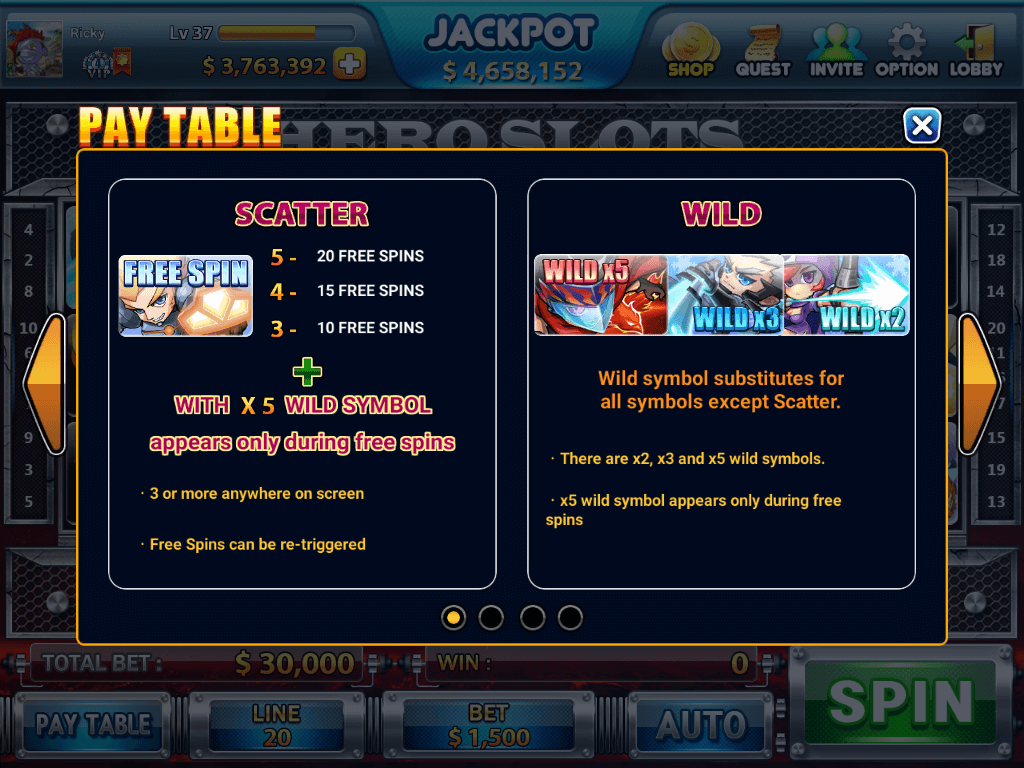 When there are 3 or more "Free Spin" symbols anywhere on screen, free rotations are given out and free spins can be re-triggered. "Wild" symbol substitutes for all symbols except "Scatter" but "Wild x5" symbol appears only during free spins.
Fr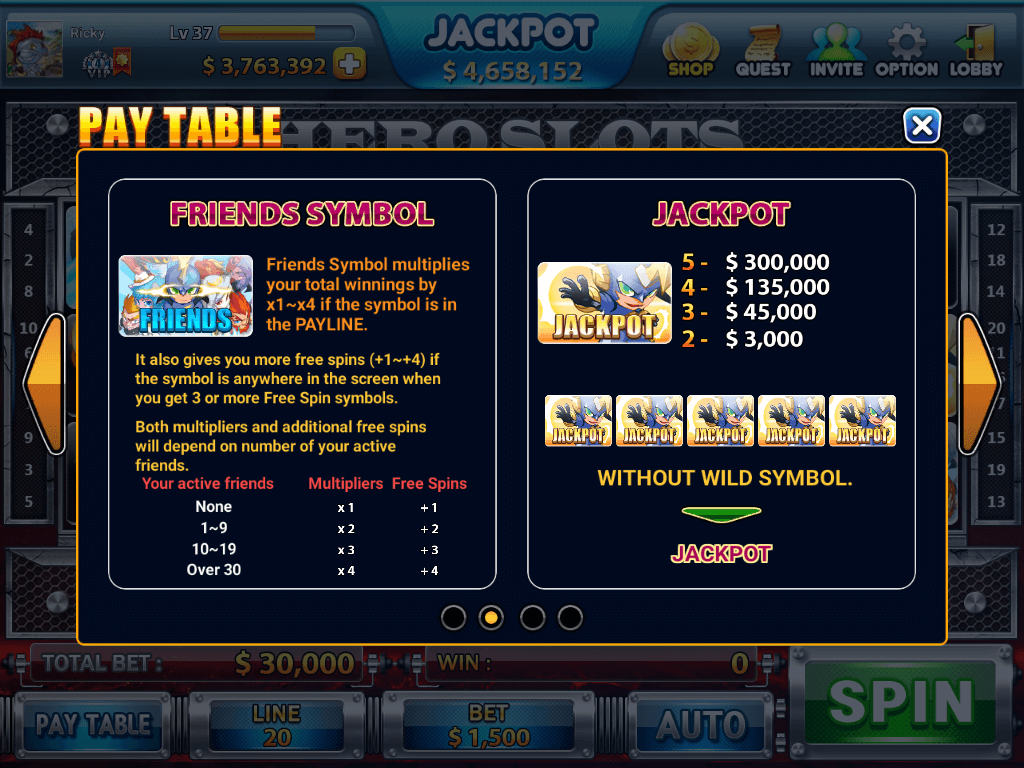 "Friends" symbol multiplies your total winnings by x1~x4 if the symbol is on the PAYLINE. It also gives you more free spins (+1~+4) if the symbol is anywhere on the screen after getting 3 or more "Free Spin" symbols. Both multipliers and additional free spin are dependent on number of your active friends. 2 or more "Jackpot" symbols will get you large prize. The more symbols locate on PAYLINE, the greater the prize are.
Pay Table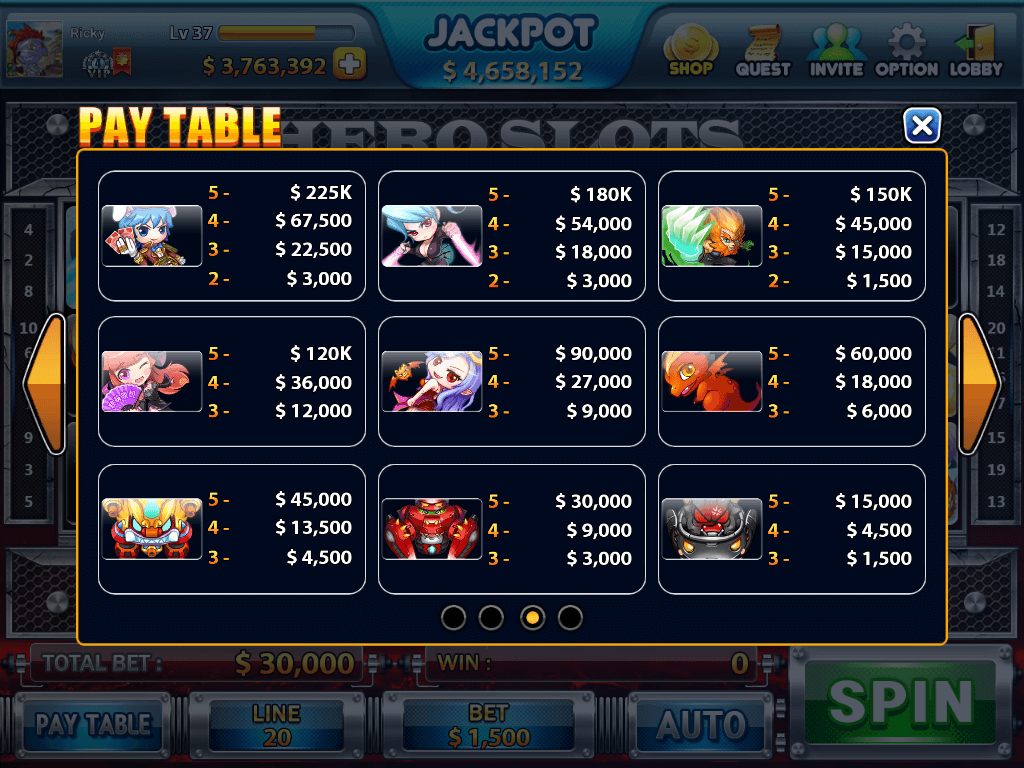 Pay Table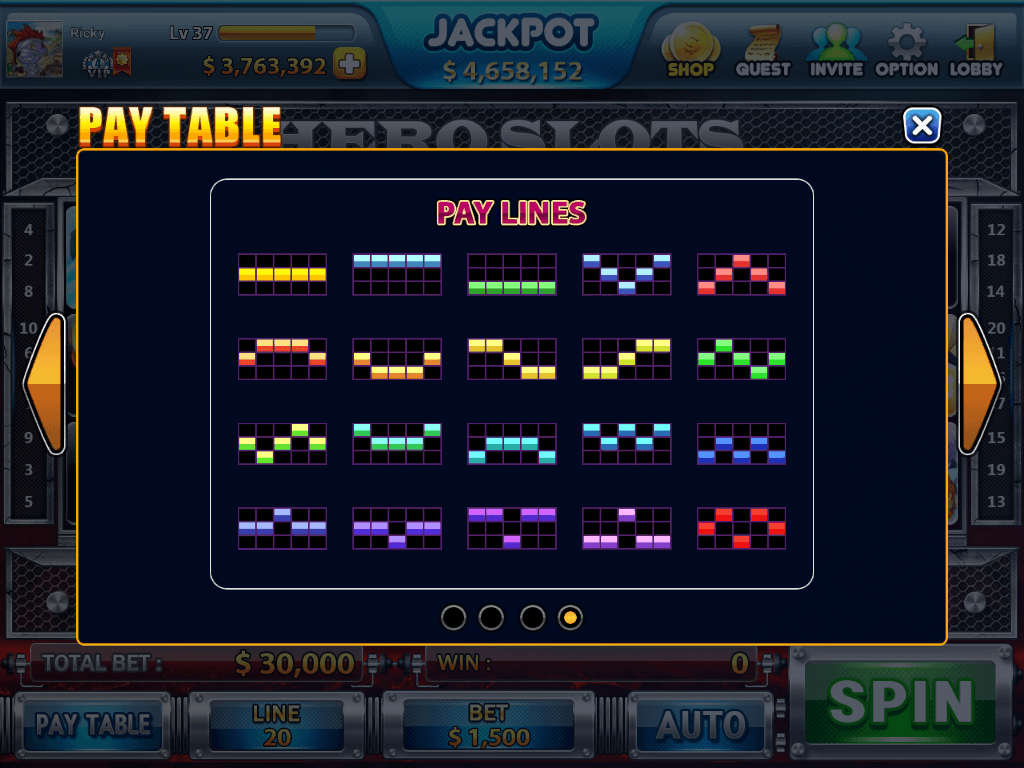 Find out more about us
#Gaming #game #onlinegame #slots #onlineslots #FHC #fullhousecasino #poker #Androidgame #iOSgame #jackot #BIGWIN #vegas #bingo