PANG PANG Slot 2015-09-15 17:06:40
PANG PANG Slot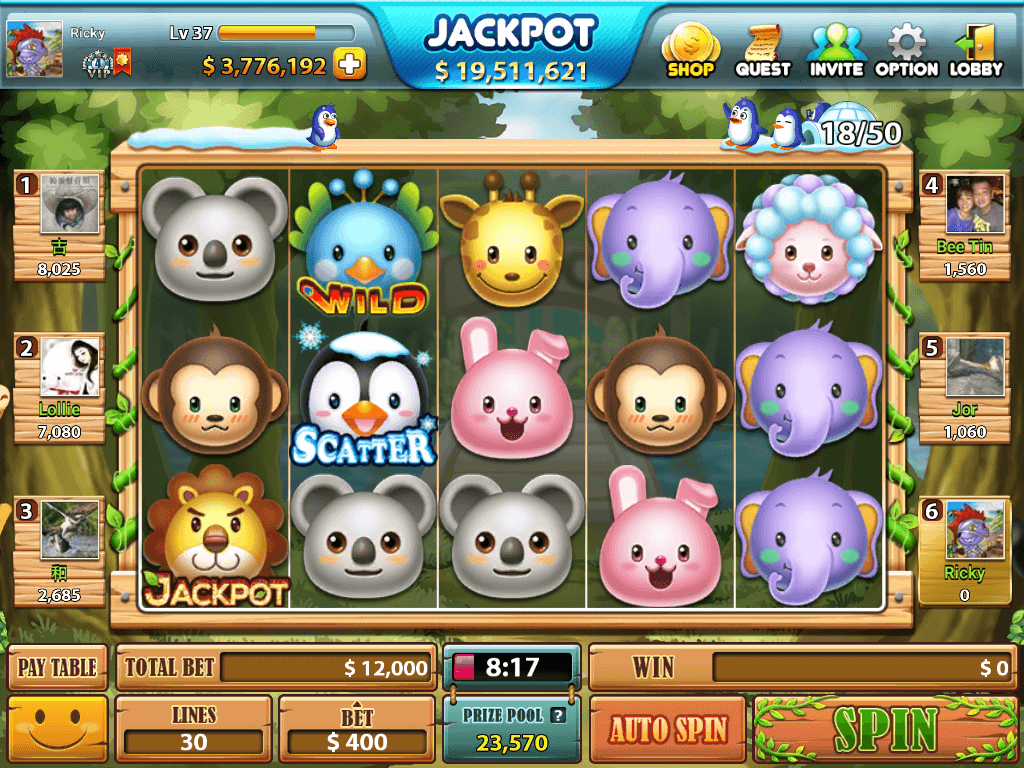 Cute animals come into slot machines. Help little penguin get back home and win huge prize!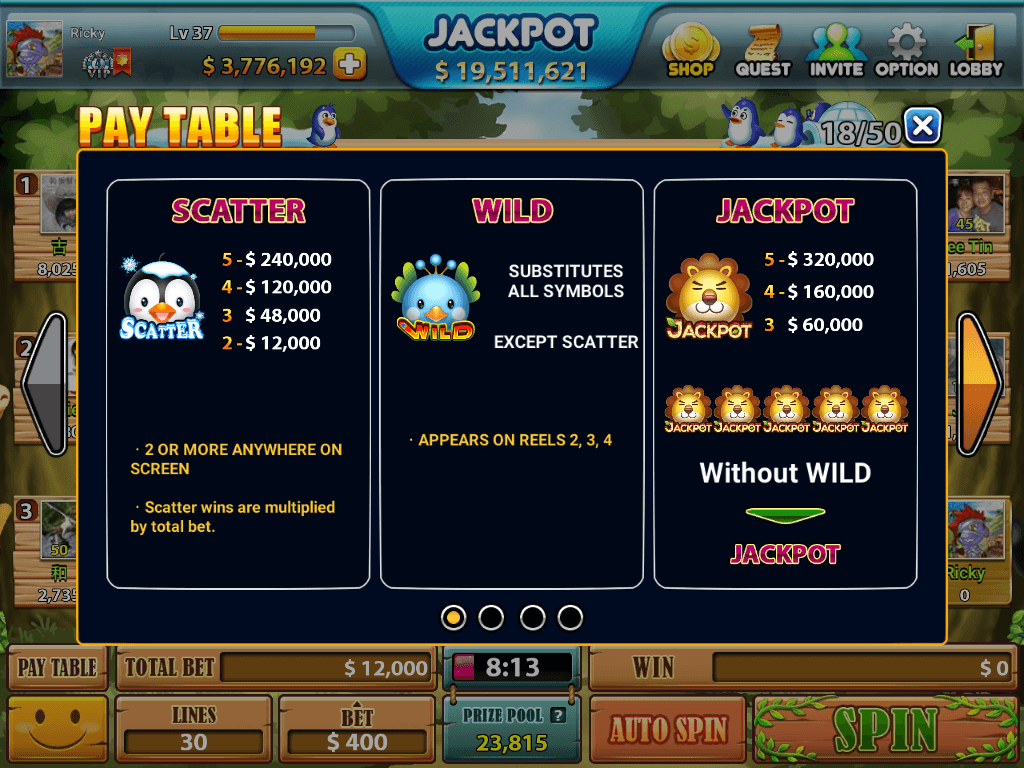 When there are 2 or more "Scatter" symbols, bonus is given and scatter wins are multiplied by total bet. "Wild" substitutes for all symbols except "Scatter". Jackpot symbols on a Payline will get you winning Jackpot!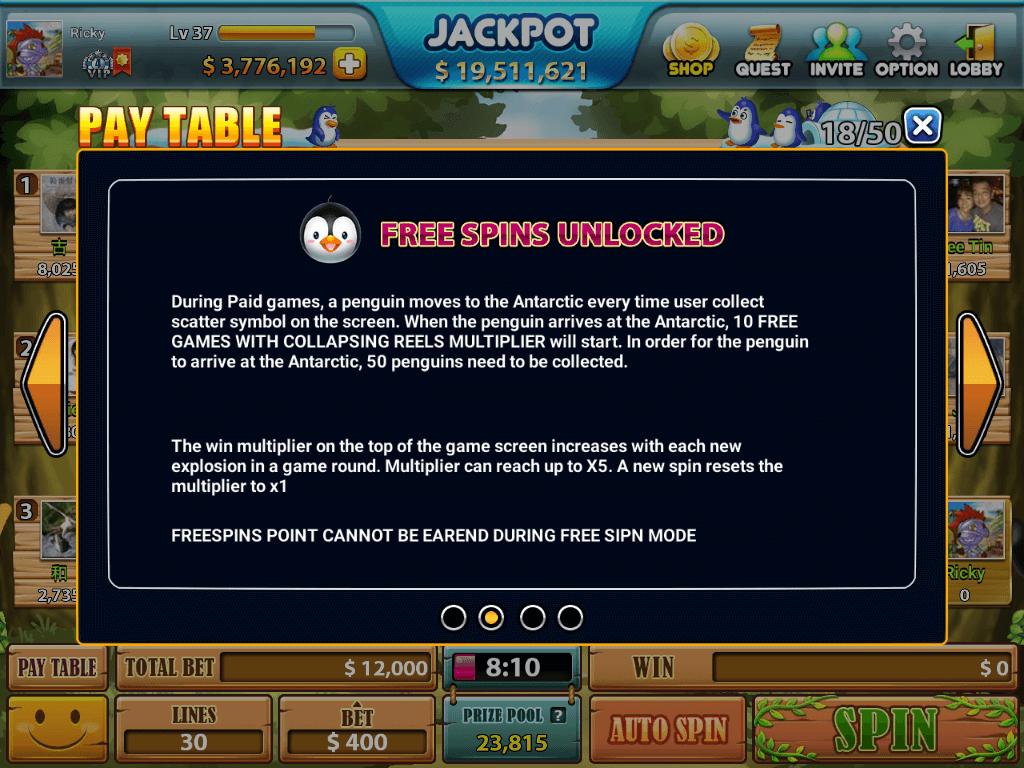 During gameplay, a penguin moves to the Antarctic every time user collects scatter symbol on the screen. When the penguin arrives at the Antarctic, 10 free games with collapsing reels multiplier will start. In order for penguin to arrive at the Antarctic, 50 steps (50 scatters) are needed.
The win multiplier on the top of the game screen increases with each new explosion in a game round. Multiplier can reach up to X5. A new spin resets the multiplier.
Free Spins point cannot be earned during free spin mode
Pay Table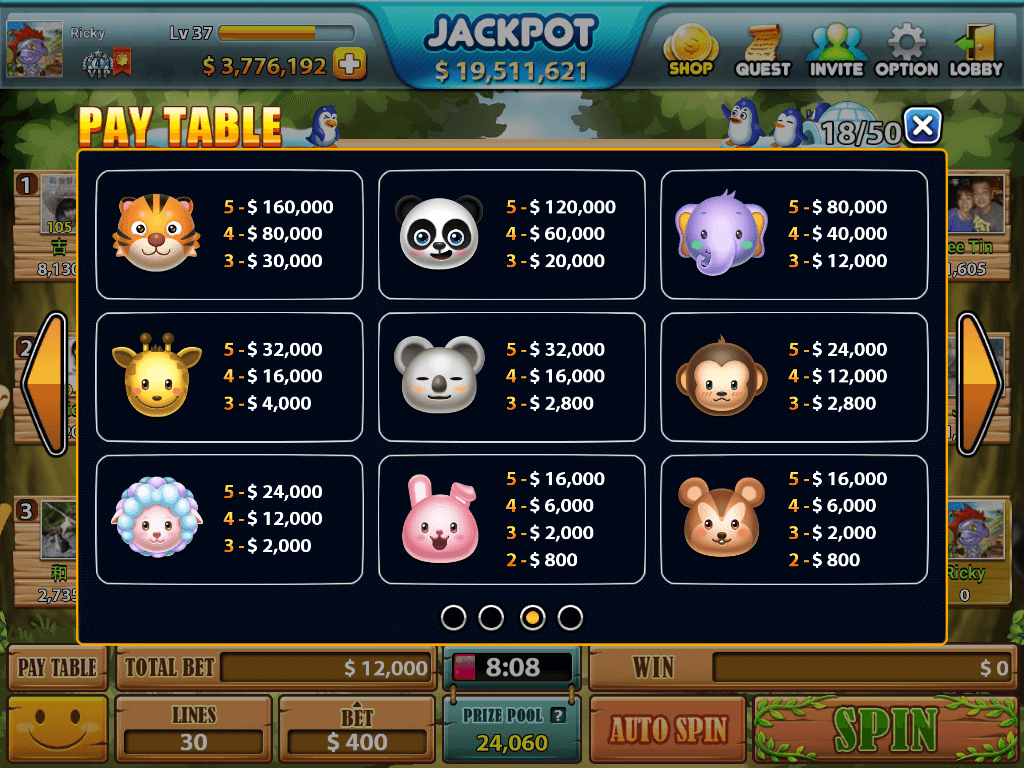 Pay Table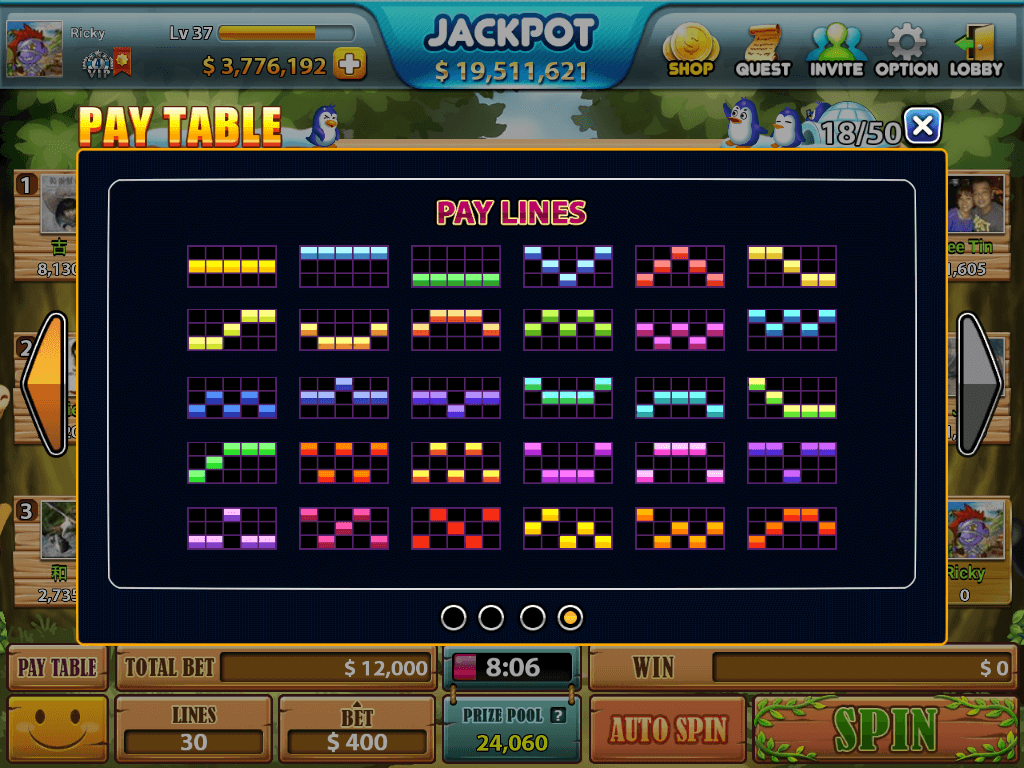 Find out more about us
#Gaming #game #onlinegame #slots #onlineslots #FHC #fullhousecasino #poker #Androidgame #iOSgame #jackot #BIGWIN #vegas #bingo