Pirate Slot 2015-09-15 17:17:25
Pirate Slot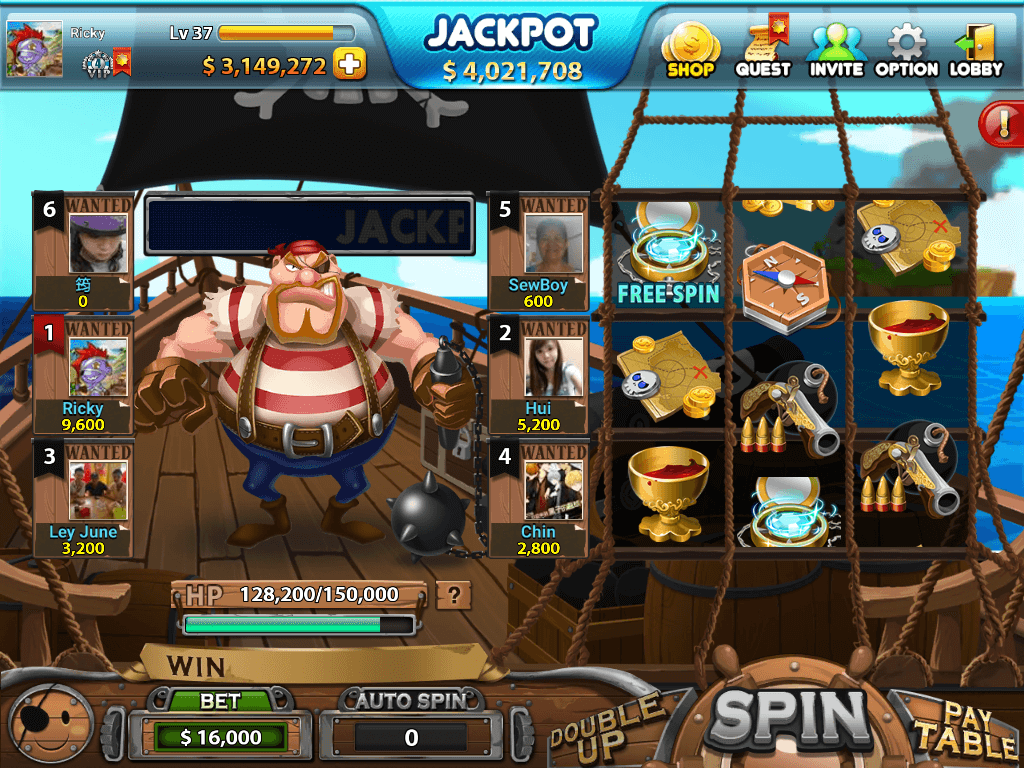 1)You are in a pirate ship with racks of wine bottles, in search of the great hidden treasure! Get twisted and Bet Big to WIN FREE CHIPS!!! And don't forget to take down the pirates for the huge load of gold chips.
2)Breaking through gameplay of classic slot machines, with 3x3 set up, 6 people co-operate to attack pirate in the hope of winning jackpot!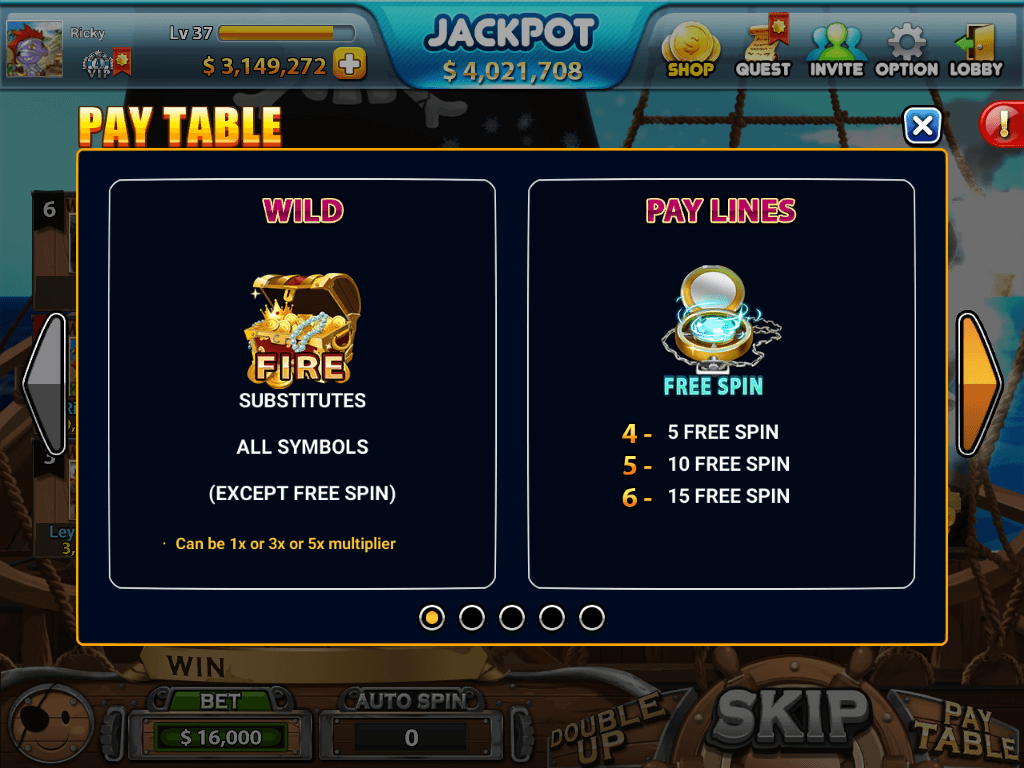 "Fire" symbol can substitute all symbols apart from "Free Spin" which contains maybe 1x, 3x or 5x multiplier. If 4 or more "Free Spin" symbols appear at the same time, several free spins will be given.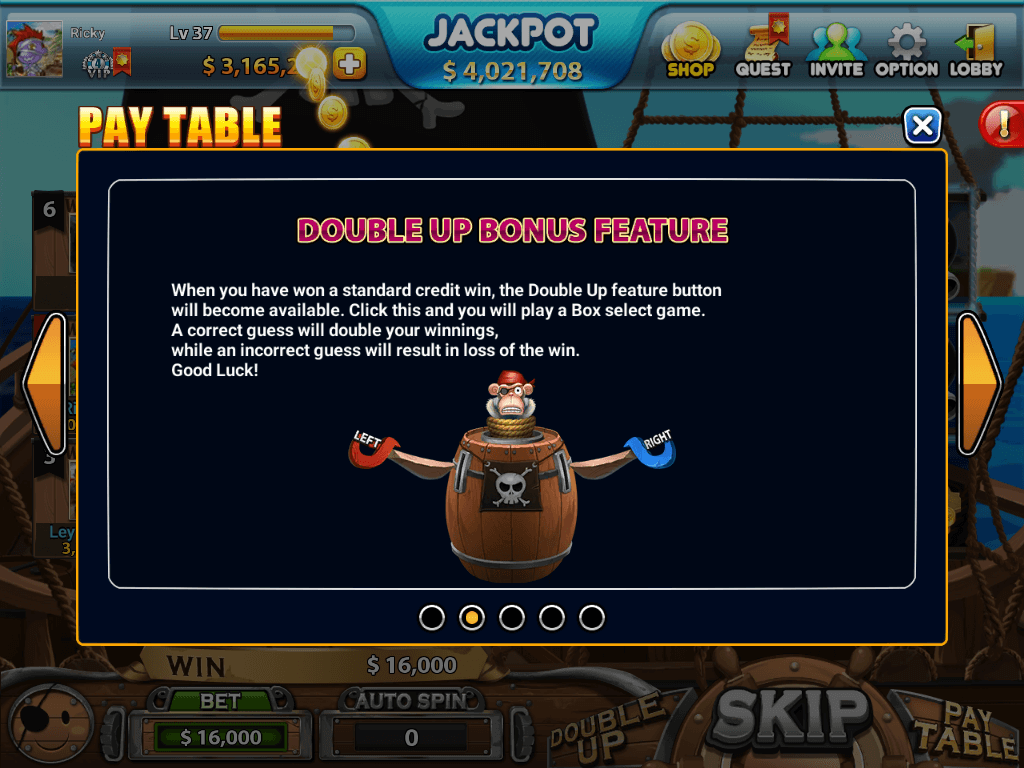 When you have won a standard credit win, the "Double Up" feature button will become available. Click this and you will play a Box select game. A correct guess will double your winnings, while an incorrect guess will result in loss of the win.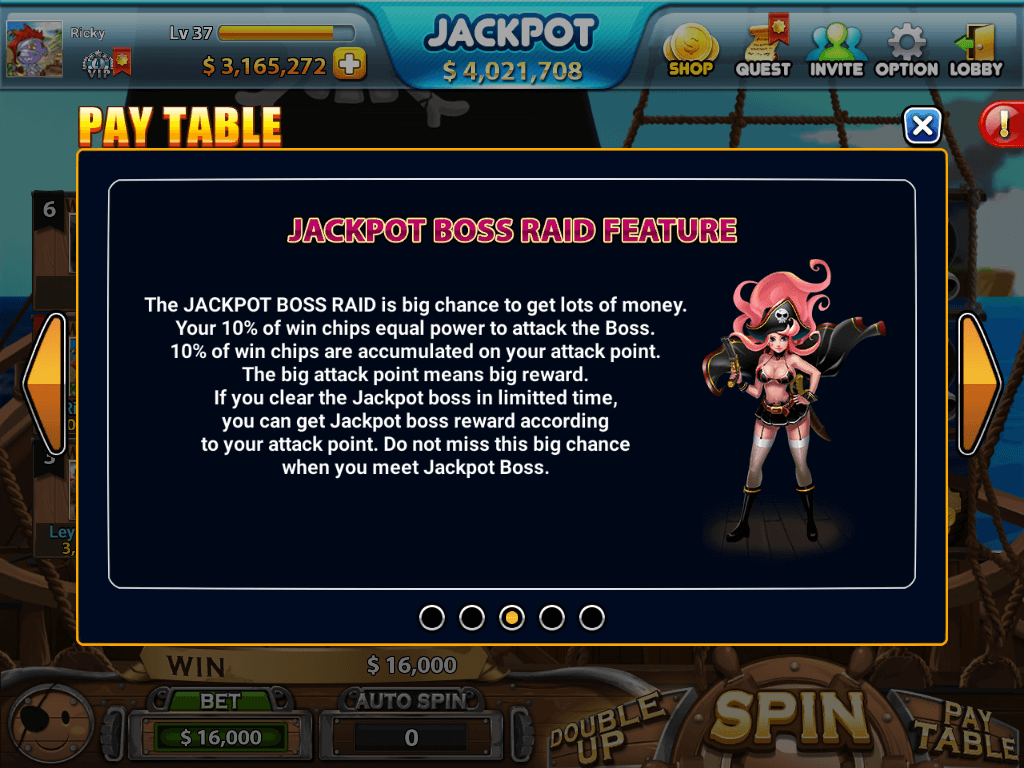 The Jackpot Boss Raid is a big chance to get lots of money. Your 10% of chips won equal power to attack the Boss. 10% of chips won are accumulated as your attack point. The bigger attack point means bigger reward. If you clear the Jackpot boss in limited time, you will get Jackpot boss reward according to your attack point.
Pay Table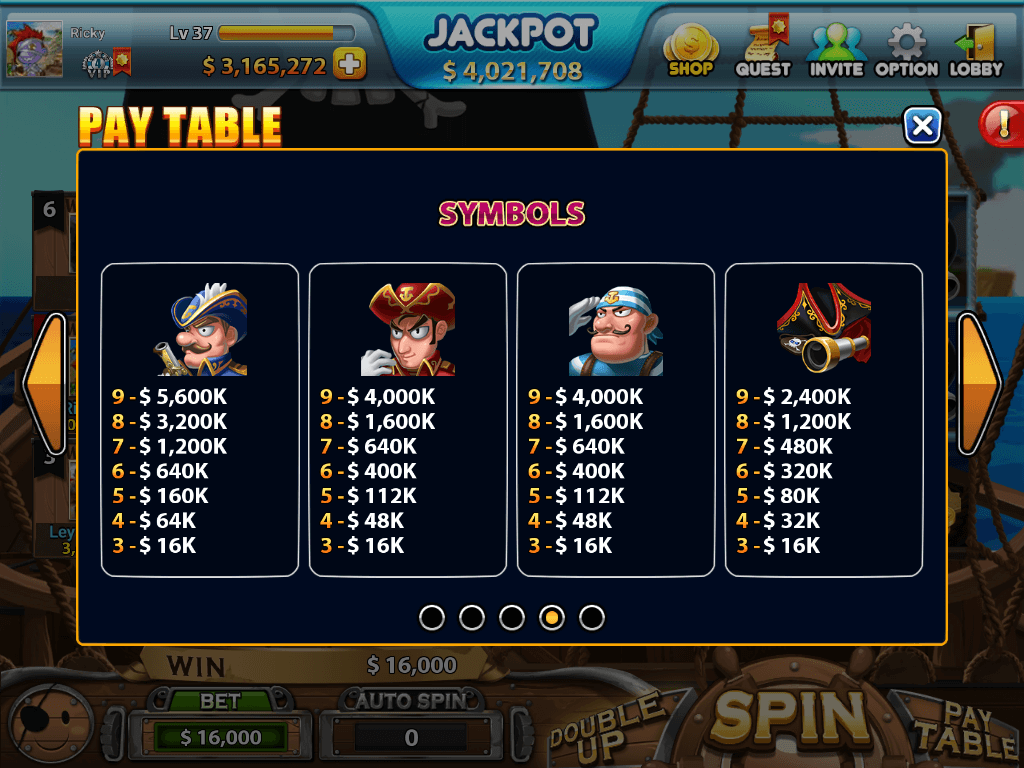 Pay Table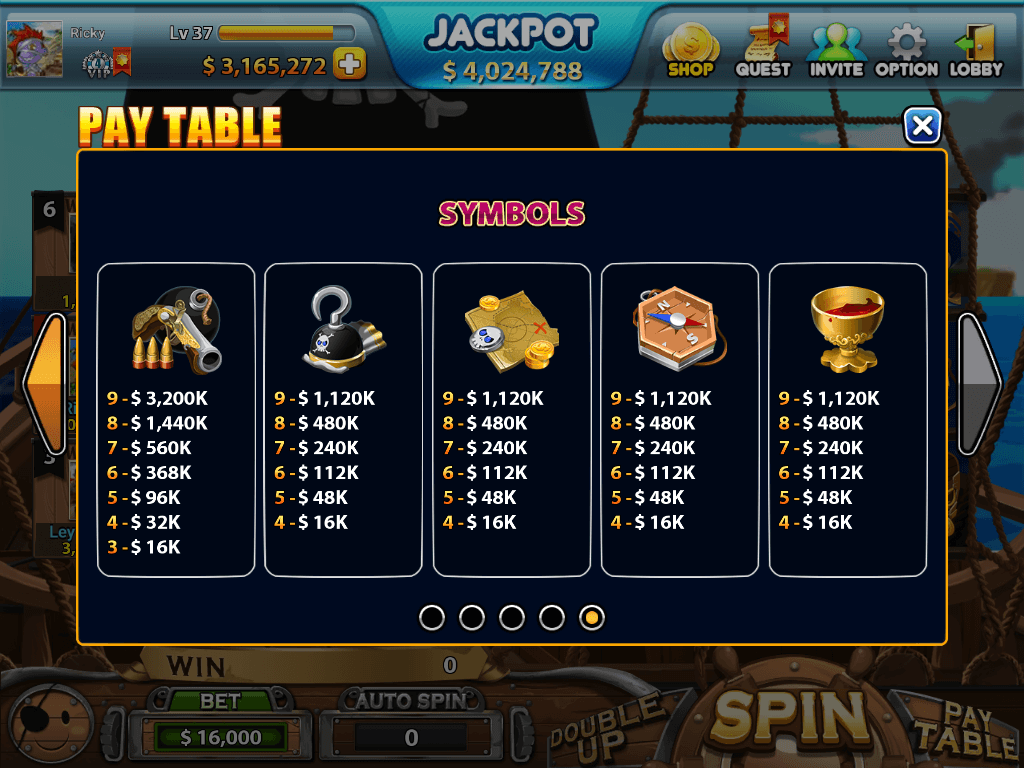 Find out more about us
#Gaming #game #onlinegame #slots #onlineslots #FHC #fullhousecasino #poker #Androidgame #iOSgame #jackot #BIGWIN #vegas #bingo