Queens Slot 2015-09-15 15:52:51
Elemental Queens Slot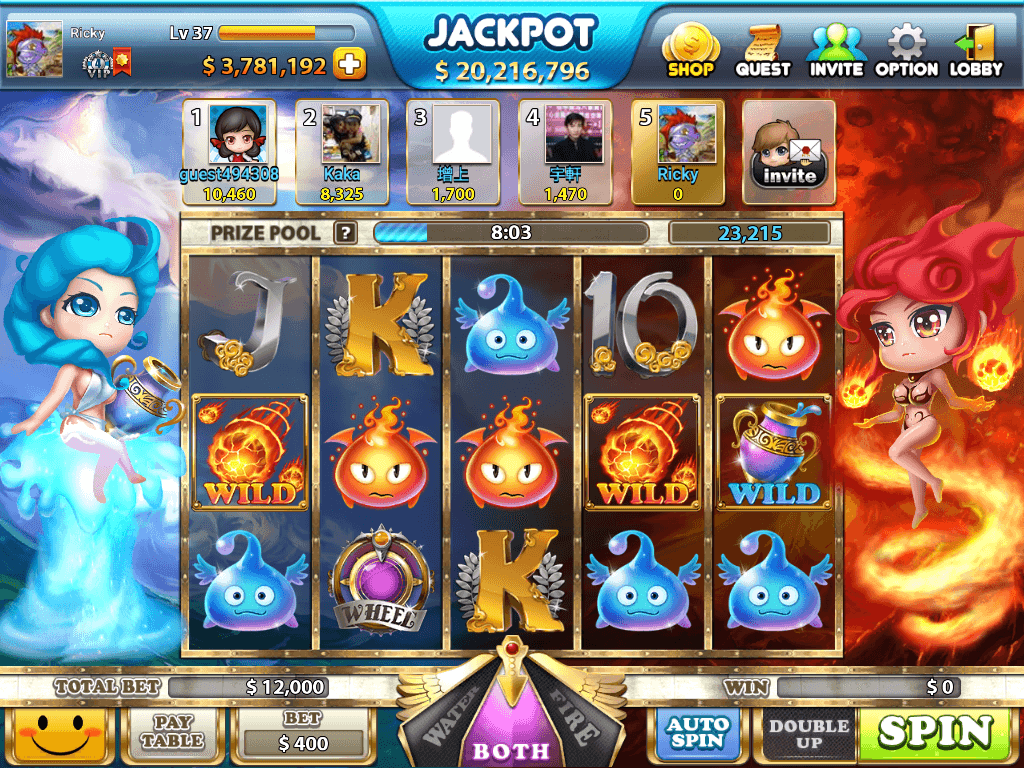 Choose one of the followings:
1)Would the Sarcastic Fire Queen or the Tough Water Queen be your lady luck? They both are! Just double down your bet to get them both, and have a nice BIG WIN!!!!
2)Fire Queen and Water Queen appear in slot machine. Amount of bonus depends on which queen you choose. 3 kinds of mode help maximizing your winnings!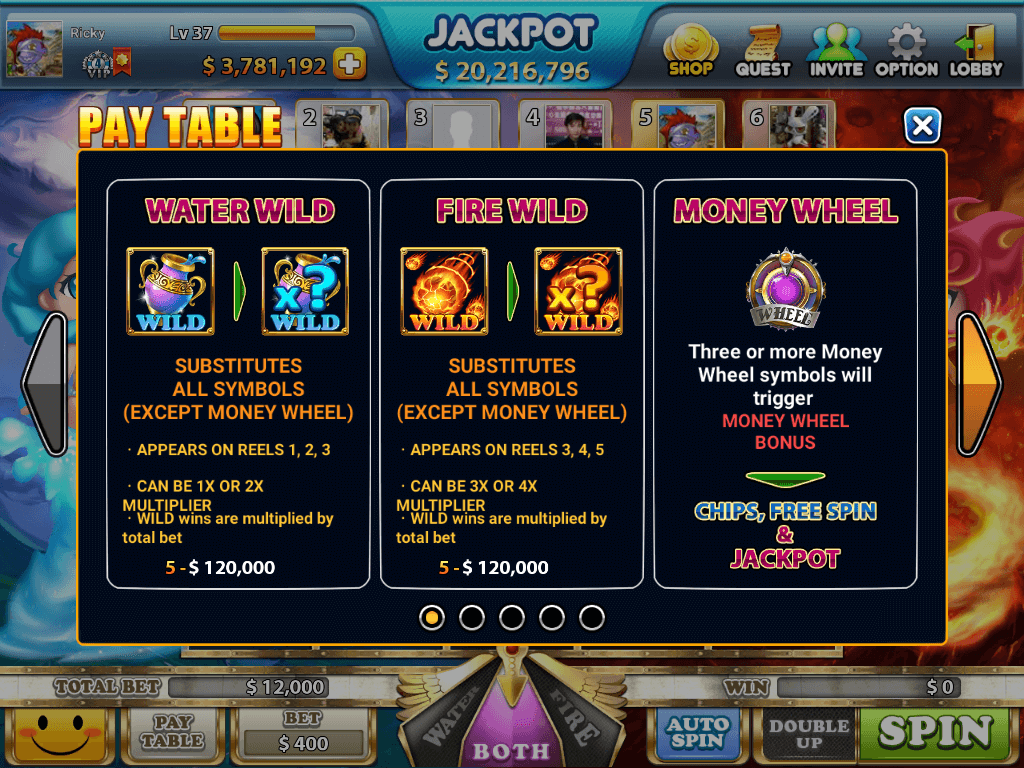 "Water Wild" symbol (1x or 2x) substitutes all symbols except "Money Wheel" but it will only appear on reels 1, 2 and 3 while "Fire Wild" symbol (3x or 4x) substitutes all symbol except "Money Wheel", only appearing on reels 3,4,5. Wild wins are multiplied by total bet. 3 or more "Money Wheel" will trigger money wheel bonus which includes bonus chips, free spin and Jackpot.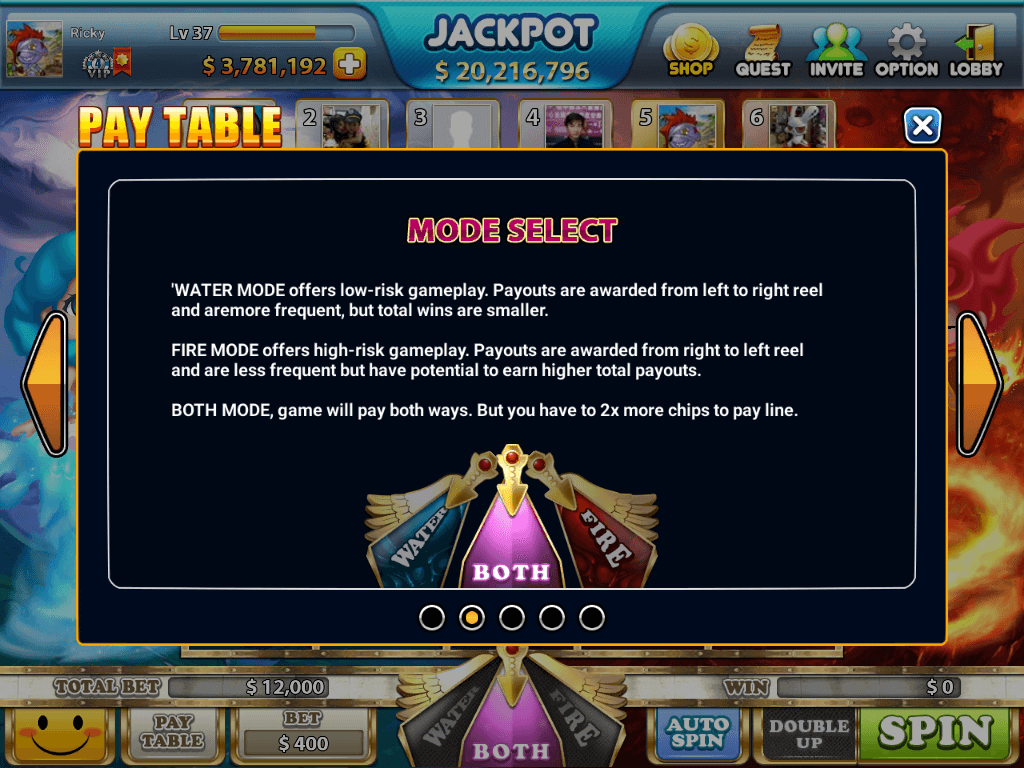 "Water Mode" offers low-risk gameplay. Payouts are awarded from left to right reel and are more frequent, however, total wins are smaller.
"Fire Mode" offers high-risk gameplay. Payouts are awarded from right to left reel and are less frequent but potential to earn greater payouts is higher.
"Both Mode" will pay in both ways but you have to pay 2x more chips.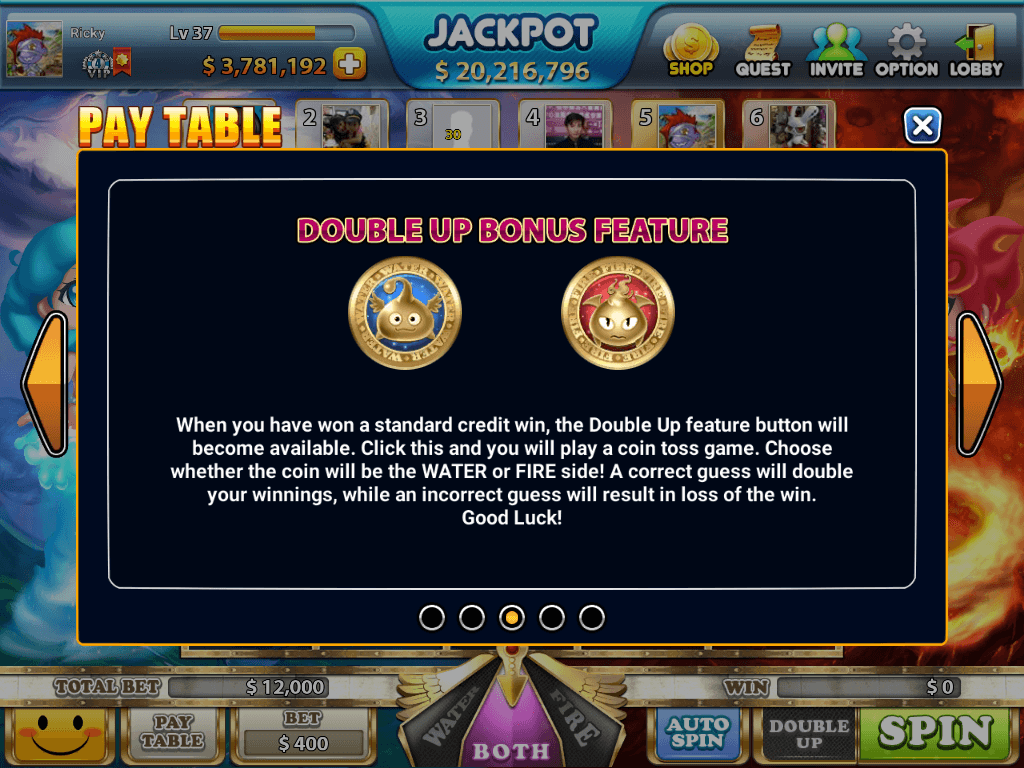 When you have won a standard credit win, the "Double Up" feature button will become available. Click this and you will play a coin toss game. Choose whether the coin will be at "Water" or "Fire" side! A correct guess will double your winnings, while an incorrect guess will result in loss of the win.
Pay Table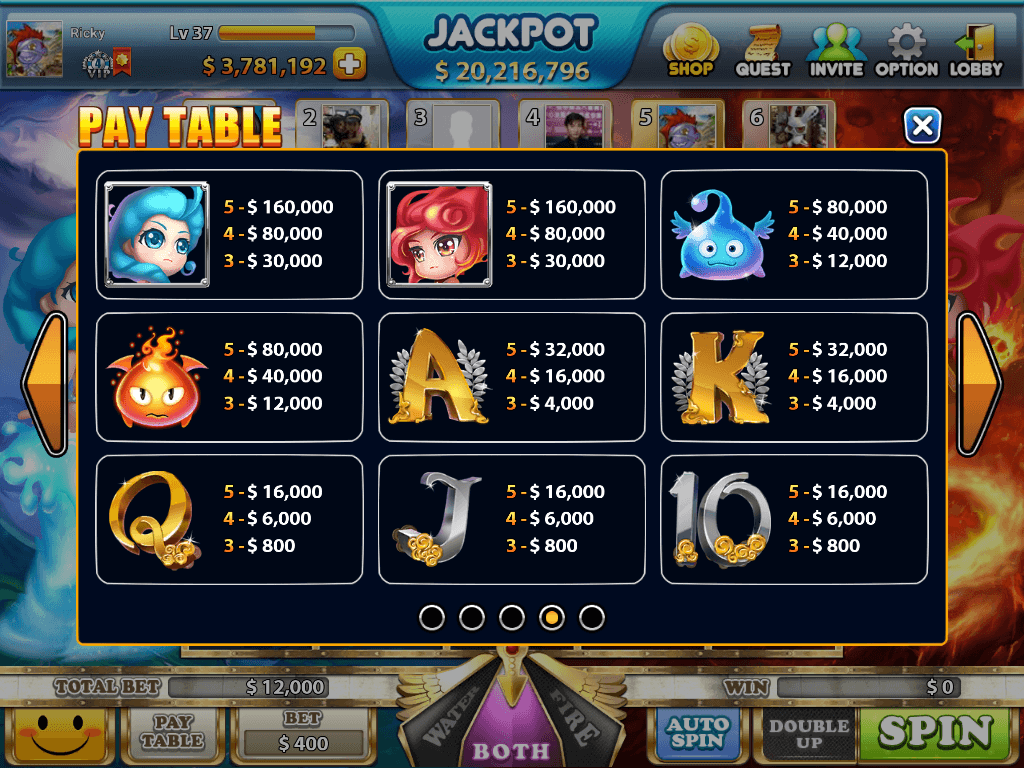 Pay Table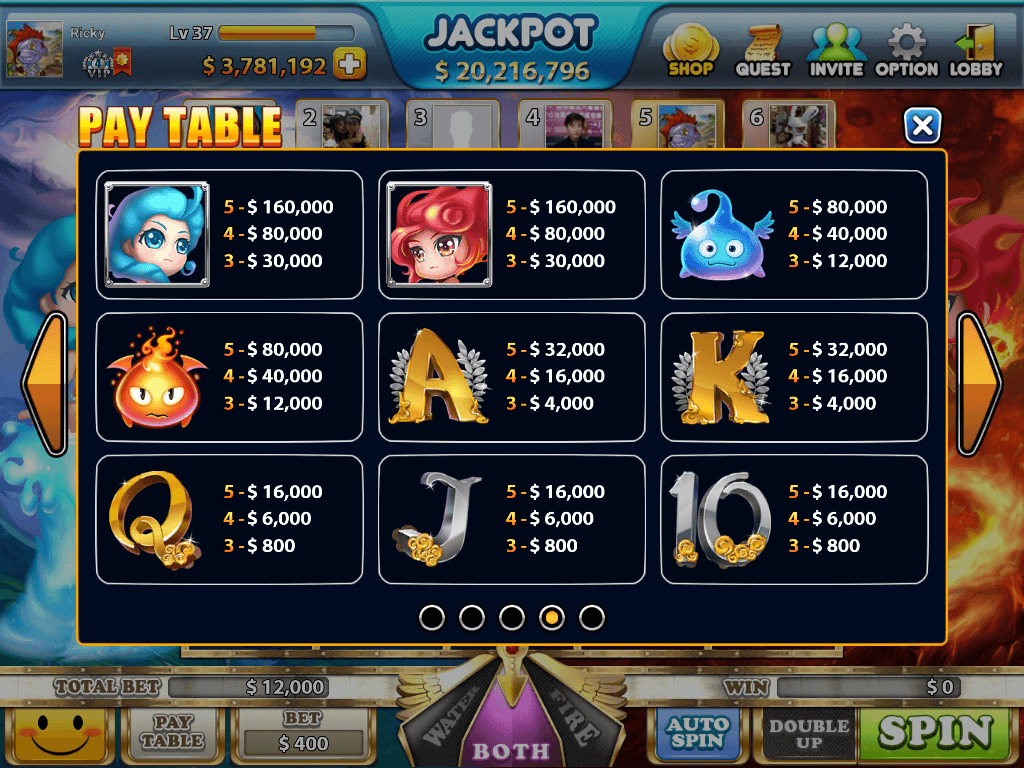 Find out more about us
#Gaming #game #onlinegame #slots #onlineslots #FHC #fullhousecasino #poker #Androidgame #iOSgame #jackot #BIGWIN #vegas #bingo